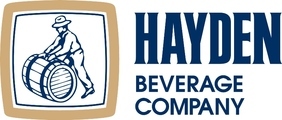 About Hayden Beverage Company
Hayden Beverage is Idaho's largest distributor of beer, wine, Red Bull and premium non-alcoholic beverages. In the ever-demanding beverage industry, we depend on the strength of our brands and our employees' relationships, work ethic, knowledge, and creativity to maintain our competitive advantage.
We are proud to be family owned and operated, providing us the ability to make decisions to enhance the long-term health of our business and that of our partners. We have shown consistent growth, enabling our employees to enjoy a stable career and rewarding lifestyle. We work hard, we execute, and we have fun!
Hayden Beverage Company is an equal opportunity employer.
It is the policy of Hayden Beverage Company to provide equal employment opportunity without regard to race, color, citizenship, religion, national origin, age, gender, disability, sexual orientation, genetic information or veteran status.