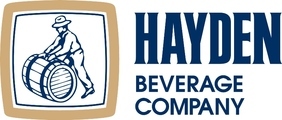 Senior Sales Representative - Spirits: Bozeman 11.21.18
Description
Senior Sales Representative – Spirits: Bozeman
Hayden Spirits is hiring a Senior Sales Representative - Spirits. Thisfull time position reports to the VP of Spirits and is primarily responsible for the growth of our overall sales volume of Spirits represented by Hayden Spirits by selling to state run liquor stores in Montana. In addition, the role is responsible for building our brands within the assigned territory through consultative sales. Results will rely heavily on your ability to quickly build relationships and dedication to established and new clients. We are looking for candidates that feel confident they can call on new accounts, maintain existing accounts and open new accounts on a consistent basis. Examples of work:
1. Develop relationships with identified key accounts, working directly with the VP of Spirits.
2. Coordinate and manage special events, programs and initiatives set forth by suppliers.
3. Proactively drive business objectives and goals.
4. Calls on accounts and covers daily routes by creating an established and efficient routing pattern.
5. Assist with point-of-sale tools to drive distribution, menu placement and features for supplier brands.
The position will also have certain defined strategic objectives and requires a full commitment to the organization's business and cultural goals. Qualified candidates will have:
A minimum of two years of outside sales experience with basic spirits knowledge (extensive knowledge of spirits preferred),
Be able to demonstrate extreme organization and attention to detail with trackers, GAP reports and accountability
Time management is critical as the position is very self-directed
Must be able to work Monday through Friday as well as occasional evenings, weekends or holidays. Availability to work outside 8-5 schedule, as many accounts will be accessible best in early evening hours and occasional weekend events.
Occasional travel to the corporate office and frequent travel throughout the area of responsibility. Overnight travel constitutes less than 25% of the time.
This position requires a valid driver's license and reliable transportation with company required minimum auto liability insurance, and candidate must possess an Acceptable Motor Vehicle record. Pre-employment drug testing and background check required.
Benefits include medical, dental, flex plan, company paid life insurance, 401(k), paid holidays, referral bonuses and so much more. Contact Human Resources for a copy of the full job description. Salary range DOE.
Please apply at www.haydenbeverage.com, select "Job Openings" and click the position you would like to apply for.
Requirements
Please contact Human Resources for a full job description.
Benefits
Summary of Employee Benefits:
Medical and dental insurance
Company paid life insurance
Short Term Disability insurance
Employee Assistance Program (EAP)
Cafeteria/Flexible benefits plan
Personal Time Off (PTO)
401(k) Retirement plan with discretionary matching provision
**Specific positions have uniforms provided
Employee discounts