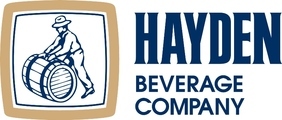 Warehouse Order Fullfillment Beer/Wine/NA: Boise 8.12.19
Description
Warehouse Order Fulfillment Jobs: Boise, ID
We are looking for multiple highly motivated Warehouse Order Fulfillment crew members (full-time and part-time positions). Shift start time varies from 4pm to 5:30pm with shifts ending when all orders are fulfilled and trucks loaded for the next day. Work in a temperature controlled environment, with a job that is fast paced, competitive and get a good gym-style workout.
Our Full time positions (30+ hours per week) have starting pay up to $13 per hour depending on experience, with overtime pay as needed and company benefits that include medical, dental, flexible spending, dependent care, 401(k), company paid life insurance, paid holidays and PTO.
Culture and Perks:
Payday every other Friday
Diverse and casual work environment
Product discounts
About You:
Love being physically active
Accountability - committed to accuracy and attention to detail
Able to follow directions and take initiative
Physically able to move product by hand or by operating different kind of forklifts
About Our Adventure:
Loading and unloading trucks
Order picking, sorting
Stocking the picking line
Competitive and making work fun
About Your Skills:
Work as a team member, communicating clearly regarding expectations and accountability
Self-directed resourcefulness
Can-do/Will-do attitude
Ability to work in a drug-free, safe environment, including pre-employment and random testing
Valid driver's license and no more than 2 moving violations/convictions, DUI or license suspensions within the past 3 years.
Willing to get a good workout while working, physical ability to climb, lift, pull, push and handle cases consistently throughout the shift.
Contact Human Resources for a full job description. Pre-employment drug testing and background check required.
Hayden Beverage Co. is a rapidly growing beverage distribution company headquartered in Boise, ID, with 350+ employees in Idaho, Eastern Washington and Montana. Founded in 1970, primarily focusing on Beer, Wine, Red Bull and other non-alcohol beverages, our goals are to be the best executing distributor of any product in the Northwest and to make our customers profitable.
Please apply at www.haydenbeverage.com, go to "Job Openings" and click the position you would like to apply for.
Requirements
Please contact Human Resources for a full job description.
Benefits
Summary of Employee Benefits:
Medical and dental insurance
Company paid life insurance
Short Term Disability insurance
Employee Assistance Program (EAP)
Cafeteria/Flexible benefits plan
Personal Time Off (PTO)
401(k) Retirement plan with discretionary matching provision
**Specific positions have uniforms provided
Employee discounts