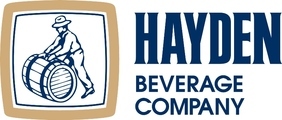 General Manager for Beverage Distribution Company- South West Idaho 8.7.19
Description
General Manager for Beverage Distribution Company- South West Idaho
Hayden Beverage Co., based out of Boise, Idaho, is accepting applications for a General Manager in South West Idaho. This position reports directly to the President of Hayden Beverage. This role will run the day-to-day business operations of the Division managing department heads and leading the Division to achieve strategic and tactical goals as defined by the President.
This position has direct P&L management, so a sound understanding of the metrics used to manage a business from an accounting perspective are critical.
This position will be based out of the HBC Boise, ID location.
Participates in formulating and administering company policies, as well as directing and coordinating all activities to develop and implement long-range goals and objectives to meet business and profitability growth objectives.
Review analyses of activities, costs, operations and forecast data to determine division progress toward stated goals and objectives.
Confers with the President to review achievements and discuss required changes in goals or objectives resulting from current status and conditions.
Provide leadership for employee relations through effective management, communications, coaching, training and development.
Provides leadership for problem resolution to facilitate faster improvement of issues and improved working relationships.
Develop, review, update and implement business strategic planning, including sales, financial performance, product-market execution and operational metrics.
Oversee sales, delivery, and warehouse (dependent on Division) operations to review sales, production and operating reports and resolve operational and facility problems to ensure minimum costs and prevent operational delays to meet future growth.
Reviews and supports sales to oversee design concepts with fundamental or new technology used for new or existing products or improvement to provide cost reduction, safety, customer requirements and market growth.
Reviews operations and plans to meet requirements for sales planning and to ascertain operational requirements to develop new brands, operational execution in market, and develop markets.
Must be able to fulfill essential job functions in a consistent state of alertness and safe manner.
Nurture an effective working relationship with other Brand Managers, Chain Account Team, Operations Team, and Warehousing Team.
Lead, motivate and develop capabilities of the management team.
Directly manage sales and operations managers in the division.
For more information regarding key and essential duties and responsibilities see the full job description.
Competencies include: Business Acumen – Sales, people management, key account management, market opportunity management; Operations – people management, inventory, product quality, facility, property and equipment, delivery/merchandising/draught; Legal Compliance – Pricing, retailer support, personnel; Communication proficiency, problem solving and analysis, project management, strategic thinking.
Travel – Occasional travel to the corporate office and frequent travel throughout area of responsibility is expected with this position. Overnight travel constitutes less than 20% of the time.
Full-time position; Standard days and hours of work are Monday through Friday, but must be available for occasional evenings, weekends, or holidays.
Contact Human Resources, [email protected] for a full job description.
Pre-employment drug testing and background check required. Benefits include medical, dental, flex plan, company paid life insurance, 401(k), 529, PTO, referral bonuses, product discounts, Perks @ Work, and so much more.
To apply go to www.haydenbeverage.com, "Job Openings" and click the position you would like to apply for.
Hayden Beverage Co. is a rapidly growing beverage distribution company headquartered in Boise, ID, with 400+ employees in Idaho, Eastern Washington and Montana. Founded in 1970, primarily focusing on Beer, Wine, Red Bull (in assigned territories) and other non-alcohol beverages, our goals are to be the best executing distributor of any product in the Northwest and to make our customers profitable.
Requirements
Please contact Human Resources for a complete job detail.
Benefits
Summary of Employee Benefits:
Medical and dental insurance
Company paid life insurance
Short Term Disability insurance
Employee Assistance Program (EAP)
Cafeteria/Flexible benefits plan
Personal Time Off (PTO)
401(k) Retirement plan with discretionary matching provision
**Specific positions have uniforms provided
Employee discounts