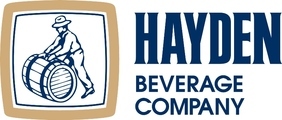 Pricing and Product Manager: Boise 7.19.19
Description
Pricing and Product Manager: Boise, ID
We are looking for a rock star Pricing and Product Manager who is looking for a challenge and ready to jump in feet first! As a Pricing and Product Manager, responsibilities include supervising and directing administrative and accounting functions. This includes accurately maintaining beverage items with the system, updating item pricing, invoicing, and reporting for the organization with our retail and supplier partners. Hayden Beverage Company is Idaho's largest beer and wine distributor. We cover the entire state, along with Spokane WA, and South Western Montana. We are continually growing at a rapid pace and do not show any signs of slowing down.
Are you ready to join the Hayden Beverage family?
More About the Adventure: (examples of duties)
Working with chain accounts, getting items authorized and trouble-shooting pricing issues
Depletion inputting, verification and trouble shooting
New account origination and set up
Installing new items, and state price postings
Item Maintenance and pricing updates
Retail account and license maintenance
Sales and delivery routing
KPI reporting for sales and operations
GL account reconciliation
Performs miscellaneous sales and accounting projects
About Your Skills:
Bachelor's degree with an accounting/finance emphasis or equivalent work experience preferred
Minimum of two years prior people and process management experience
Able to manage and develop a team
Able to work independently as needed
Proven ability to seek out the source of a problem, then develop a solution
Highly organized with attention to detail
Proficiency with use of basic office equipment
Proficient skills in Microsoft Word and Outlook;
Intermediate Excel ability, specifically with knowledge of lookup and reference functions as well as pivot tables, ability to create spreadsheets and work with formulas
Demonstrate the ability tomaintain professional relationships with internal and external clients while providing high levels of service by communicating clear and timely responses to issues, requests, problems and regular reporting;
Prior CPG or 3-tier experience strongly preferred
Must be able to fulfill essential job functions in a consistent state of alertness and safe manner.
This position requires a valid driver's license and the candidate must possess an Acceptable Motor Vehicle record. Pre-employment drug testing and background check required.
Contact Human Resources for a copy of the full job description.
If you are a competitive person who enjoys the rewards of a job well done, along with a casual yet professional work environment, we invite you to apply today! Hayden Beverage Co. offers competitive pay, generous benefits and a lifetime of support and opportunity. Benefits include medical, dental, flexible spending plan, paid holidays, PTO, company paid life insurance, 401(k) with match, referral bonuses, product discounts, Perks @ Work, 529 plan with match and so much more.
Please apply at www.haydenbeverage.com. At the top of the home page select "Job Openings", from there click the position you would like to apply for.
Requirements
Please contact Human Resources for a complete job detail.
Benefits
Summary of Employee Benefits:
Medical and dental insurance
Company paid life insurance
Short Term Disability insurance
Employee Assistance Program (EAP)
Cafeteria/Flexible benefits plan
Personal Time Off (PTO)
401(k) Retirement plan with discretionary matching provision
**Specific positions have uniforms provided
Employee discounts