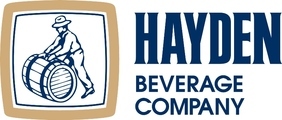 Full Time Sales Relief/Resets/Merchandiser: Post Falls 8.12.19
Description
Full Time Sales Relief/Resets/Merchandiser: Post Falls, ID
Hayden Beverage Co. is looking to hire a Sales Assistant working out of our Post Falls location. This position will be assisting with resets, merchandising and stepping in as sales relief when needed.
The Position:
A stepping stone into the beverage distribution sales world
Provide sales relief to route as determined by company needs
Fast paced, physically demanding job delivering product to stores, bars, and restaurants, resetting store shelves and schematics and running route relief
Assist with resets in stores as well as be responsible for the safe handling of product, to include the delivery, check-in, and set-up of product
Service customer accounts in a professional manner
Manage inventory to ensure product standards are met and inventory controls are followed
Monday through Friday with availability for occasional evenings, weekends, or holidays as business demands
Salary DOE
Requirements
The Qualified Candidate:
Experience in the beverage distribution industry is a plus
Detail oriented and able to work in a fast paced environment
Professional individuals that can follow directions
Outstanding communication skills
Performance development and goal orientated accountability skills
Can work well independently, with customers, and the rest of the crew
Can-do/will-do attitude
Required to operate your personal vehicle with minimum required liability insurance limits as required by the company
Must have a valid driver's license and candidate must possess an Acceptable Motor Vehicle record
Resides in the market area
For a full job description, contact HR.
Pre-employment drug testing and background check required.
Please apply at www.haydenbeverage.com, go to "Job Openings" and click the position you would like to apply for.
Hayden Beverage Co. is a rapidly growing beverage distribution company headquartered in Boise, ID, with 380+ employees in Idaho, Eastern Washington and Western Montana. Founded in 1970, primarily focusing on craft beverages, wine and Red Bull, our goals are to be the best executing distributor of any product in the Northwest and to make our customers more profitable.
Benefits
Summary of Employee Benefits:
Medical and dental insurance
Company paid life insurance
Short Term Disability insurance
Employee Assistance Program (EAP)
Cafeteria/Flexible benefits plan
Personal Time Off (PTO)
401(k) Retirement plan with discretionary matching provision
529 Plan
Perks @ Work
**Specific positions have uniforms provided
Employee discounts