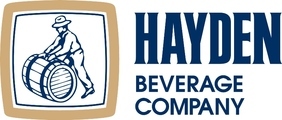 Beer/Wine/NA Sales Representative - Bozeman 11.12.18
Description
Beer/Wine/NA Sales Representative – Bozeman
We are looking for a highly motivated and competitive Sales Representative working in the Bozeman, MT area to Driver-Sell our products and blaze the trail in the market.
About the Job:
Level two (SR2) position beer, wine and non-alcoholic products
Secure and maintain commitments for product line utilization from current and prospective accounts that include retail establishments, bars, restaurants and other accounts
Inventory carried in company vehicle and sold to accounts, reconcile inventory and payments received
Merchandising cases from the back room to the sales floor, filling display units or shelves with products; rotating products and removing defective and out-of-date products, processing returns with receiver
The ideal candidate will reside in the market area
Monday through Friday with availability for occasional evenings, weekends, or holidays as business demands
Salary depends on experience, very competitive for the area
About You:
Knowledge of the distributor industry, beer and wine
Professional individual who can demonstrate strong leadership
Can demonstrate a strong understanding of the Beer and Wine culture, with outstanding communication skills and that works well independently.
Performance development and goal orientated accountability skills
Acceptable motor vehicle record and ability to pass pre-employment drug screen
Expected to pass a short introductory product category knowledge test
About the Company:
Headquartered in Boise, ID with 390+ employees in Idaho, Eastern Washington, and Montana
Idaho grown and privately owned, expanded to Montana in 2017
Founded in 1970, we distribute Beer, Wine, Red Bull and other non-alcoholic beverages in various areas
Diverse and casual work environment
Product and other various discounts available as an employee of our company (discounted gym membership, employee savings on travel, discounted restaurant certificates, etc.)
Opportunities for internal growth and to learn more about the beer and wine industry
Benefits include medical, dental, flexible spending, dependent care, 401(k) with matching, company paid life insurance, paid holidays, PTO (paid time off), and other fun Perks @ Work
Contact Human Resources ([email protected]) for a full job description. Pre-employment drug testing and background check required.
Please apply at www.haydenbeverage.com, go to "Job Openings" and click the position you would like to apply for.
Requirements
Please contact Human Resources for a full job description.
Benefits
Summary of Employee Benefits:
Medical and dental insurance
Company paid life insurance
Short Term Disability insurance
Employee Assistance Program (EAP)
Cafeteria/Flexible benefits plan
Personal Time Off (PTO)
401(k) Retirement plan with discretionary matching provision
**Specific positions have uniforms provided
Employee discounts