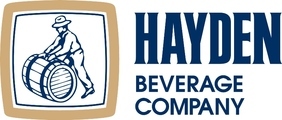 Customer Service/Retail Manager: Boise 8.14.19
Description
Hayden Beverage Co., Boise's largest beer, wine and Red Bull distributor is looking to hire a Customer Service/Retail Manager. Come join a team of exceptional individuals who not only like to work hard, but play hard as well. Hayden Beverage Co. is more than a job; it is a family where we push each other to grow and succeed on a daily basis.
About the Position:
This position is responsible for coordination and communication between Operations and Sales, managing the Retail Store, Consumer Relations and Tell-Sell program.
Duties and Responsibilities:
Sets and reviews sales goals for Tell-Sell and retail store personnel with the sales management team
Coordinates specials, call-ins, and routing changes with Delivery and Warehouse Production
Identify opportunities for and promote market penetration of new product lines
Identify prospects and pursues new clients
Effectively pre-plan sales efforts and needs in the market as it pertains to point of sales and sales support
Execute monthly and special Sales programs
Manage Inventory to ensure product standards are met and inventory controls are followed;
Maintain accurate Accounts records by using Daily Report processes, Special Report processes and Hand Held Computers and other electronic equipment
Excellent attendance required
Must be able to fulfill essential job functions in a consistent state of alertness and safe manner
Requirements
Must have a valid driver's license
Can maintain a professional appearance and provide a positive company image to the public
Can demonstrate the ability to adequately direct employees in the completion of duties and with necessary attention to detail
Has the ability to successfully function as a team leader through communication while engaging in self-directed resourcefulness
Is proficient in the use of basic office equipment, ten key, and entry level accounting terminology
Has proficient skills in Microsoft Word, Excel, Outlook and Power Point
Can demonstrate proficient skills in IDIG VIP systems
Demonstrates outstanding presentation and persuasive sales abilities, in person and over the phone
Demonstrate an exceptional ability to develop andmaintain professional relationships with internal and external
Can demonstrate the ability to work independently while functioning as a member of a team through communication and engagement in self-directed resourcefulness and analytical thinking
Pre-employment drug testing and background check required.
Hayden Beverage Co. is a rapidly growing beverage distribution company headquartered in Boise, ID, with 400+ employees in Idaho, Eastern Washington and Montana. Founded in 1970, primarily focusing on Beer, Wine, Red Bull and other non-alcohol beverages, our goals are to be the best executing distributor of any product in the Northwest and to make our customers profitable.
Benefits
Summary of Employee Benefits:
Medical and dental insurance
Company paid life insurance
Short Term Disability insurance
Employee Assistance Program (EAP)
Cafeteria/Flexible benefits plan
Personal Time Off (PTO)
401(k) Retirement plan with discretionary matching provision
529 Plan
Employee discounts
Perks @ Work