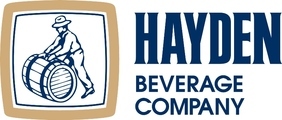 Full Time CDL Delivery Driver- Ketchum 9.10.19
Description
Full Time CDL Delivery Driver- Ketchum, ID
Idaho's largest beer and wine distributor, Hayden Beverage Co., is looking to hire a CDL Delivery Driver to work in the greater Ketchum area (Sun Valley, Ketchum, Wood River Valley).
About You:
You are competitive and like to work at a fast pace
You like getting a physical workout while you work
You are detail oriented and efficiently organized
Can work well individually or in a team environment
Able to take constructive feedback and willing to provide top notch customer service in accounts
Possess a valid driver's license and acceptable motor vehicle record, able to obtain a DOT Medical card if you don't already have it
Current CDL, or ability to obtain one
About the Adventure:
Work days are Tuesday-Saturday, early morning starts
Deliver product to stores, bars and restaurants
Responsibilities include check-in, set-up and merchandising of product
Building creative displays, rotation of product, working with the sales team
Starting wage $16.00 per hour DOE
Pre-employment drug testing and background check required.
Benefits include medical, dental, flex plan, PTO, company paid life insurance, 401(k), 529, paid holidays, referral bonuses, product discounts, Perks @ Work, and so much more.
Please apply at www.haydenbeverage.com, go to "Job Openings" and click the position you would like to apply for.
Hayden Beverage Co. is a rapidly growing beverage distribution company headquartered in Boise, ID, with 400+ employees in Idaho, Eastern Washington and Western Montana. Founded in 1970, primarily focusing on craft beverages, wine and Red Bull, our goals are to be the best executing distributor of any product in the Northwest and to make our customers more profitable.
Requirements
Please contact Human Resources for a full job description.
Benefits
Summary of Employee Benefits:
Medical and dental insurance
Company paid life insurance
Short Term Disability insurance
Employee Assistance Program (EAP)
Cafeteria/Flexible benefits plan
Personal Time Off (PTO)
401(k) Retirement plan with discretionary matching provision
Perks @ Work
**Specific positions have uniforms provided
Employee discounts