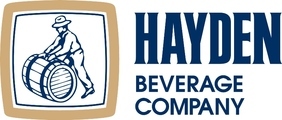 Sales Representative - Wood River Valley 11.16.18
Description
Combo Sales Representative – Wood River Valley
Hayden Beverage Co. is hiring a Full Time Combo Sales Representative working out of our Ketchum, ID location to service the Wood River Valley market area.
About the Position:
Responsible for the growth of our overall sales volume of Hayden Beverage products
Building and cultivating account relationships in the surrounding market
Monday through Friday schedule. The position requires availability for occasional evenings, weekends, or holidays as business demandsThe Qualified Candidate:
Professional individual with strong leadership skills
Can demonstrate a strong understanding of the Red Bull, Beer and Wine culture
Outstanding communication skills
Works well independently
Must reside in the market area
This position requires a valid driver's license and the candidate must possess an acceptable motor vehicle record, reliable transportation and the minimum required liability insurance per company standards. Pre-employment drug testing and background check required. Benefits include medical, dental, flex plan, company paid life insurance, 401(k), referral bonuses and so much more. Salary range DOE. Previous sales experience is beneficial.
Please apply at www.haydenbeverage.com, go to "About", select "Job Openings" and click the position you would like to apply for.
Hayden Beverage Co. is a rapidly growing beverage distribution company headquartered in Boise, ID, with 380+ employees in Idaho, Eastern Washington and Montana. Founded in 1970, primarily focusing on Beer, Wine, Red Bull and other non-alcohol beverages, our goals are to be the best executing distributor of any product in the Northwest and to make our customers profitable.
Requirements
Please contact Human Resources for a full job description.
Benefits
Summary of Employee Benefits:
Medical and dental insurance
Company paid life insurance
Short Term Disability insurance
Employee Assistance Program (EAP)
Cafeteria/Flexible benefits plan
Personal Time Off (PTO)
401(k) Retirement plan with discretionary matching provision
**Specific positions have uniforms provided
Employee discounts