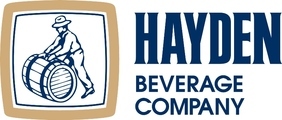 Part Time Delivery Merchandiser/Helper: Idaho Falls, ID 9.10.19
Description
Part Time Delivery Merchandiser/Helper: Idaho Falls, ID
Hayden Beverage Company based out of Boise is looking for a highly motivated Delivery Merchandiser/Helper for the Idaho Falls area.
About You:
You are competitive and like to work at a fast pace
You like getting a physical workout while you work
You are detail oriented and efficiently organized
Can work well individually or in a team environment
Able to take constructive feedback and willing to provide top notch customer service in accounts
Can do/will do attitude
Possess a valid driver's license and acceptable motor vehicle record
About the Adventure:
Part-time hours ( about 25 a week), schedule to be discussed at interview
Responsible for the safe handling of product to include working back stock
Building creative displays, rotation of product, working with the sales team
Wage DOE
For a copy of the full job description, please contact Human Resources.
Pre-employment drug testing and background check required.
Please apply at www.haydenbeverage.com, go to "Job Openings" and click the position you would like to apply for.
Hayden Beverage Co. is a rapidly growing beverage distribution company headquartered in Boise, ID, with 400+ employees in Idaho, Eastern Washington and Montana. Founded in 1970, primarily focusing on Beer, Wine, Red Bull and other non-alcohol beverages, our goals are to be the best executing distributor of any product in the Northwest and to make our customers profitable.
Requirements
Please contact Human Resources for a full job description.