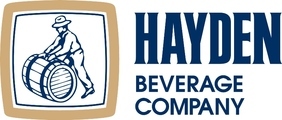 Full Time Merchandiser/Delivery Helper: Mountain Home 8.29.19
Description
Full Time Merchandiser/Delivery Helper: Mountain Home, ID
Hayden Beverage Company is looking for a highly motivated Merchandiser/Delivery Helper for the Mtn. Home market. This positon will be responsible for merchandising product, and assisting with the delivery routes as needed.
The Ideal Candidate:
You are competitive and like to work at a fast pace
You like getting a physical workout while you work
You are detail oriented and efficiently organized
Can work well individually or in a team environment
Able to take constructive feedback and willing to provide top notch customer service in accounts
Can do/will do attitude
Acceptable motor vehicle record
About the Position:
Scheduled 5 days a week; Mondays and Fridays off
Use of personal vehicle required; must provide proof of auto insurance compliant with company policy
Responsible for the safe handling of product, to include assisting in the delivery, check-in, and set up of product in accounts
Helping with returns and collections are also required
Building creative displays, rotation of product, working with the sales team
Fast paced, physically demanding position; Must have sufficient body mobility, flexibility, and agility to lift 28 to 60 pounds multiple times daily
Starting wage is $12.25 per hour, DOE
For a copy of the full job description, please contact Human Resources.

Pre-employment drug testing and background check required.

Please apply at www.haydenbeverage.com, go to "Job Openings" and click the position you would like to apply for.

Hayden Beverage Co. is a rapidly growing beverage distribution company headquartered in Boise, ID, with 400+ employees in Idaho, Eastern Washington and Montana. Founded in 1970, primarily focusing on Beer, Wine, Red Bull and other non-alcohol beverages, our goals are to be the best executing distributor of any product in the Northwest and to make our customers profitable

Essential physical abilities include: Sufficient clarity of speech and hearing or other communication capabilities, which permits the employee to discern verbal instructions and communicate effectively with others in person and by telephone; Sufficient visual and mental acuity, which permits the employee to comprehend written and verbal work instructions, and make determination of necessary actions to take to comply with hygiene and appearance standards for the facility; Uniforms may be provided and when provided must be worn in a safe manner shirts consistent with instructions as provided; Sufficient visual and manual dexterity, which permits the employee to operate safely in a fast moving environment; Sufficient body mobility, flexibility, and agility to repeatedly lift 28 to 60 pounds as well as lift 158 pounds up to 24" off the ground; Also, must be able to climb up and down truck steps and ladders without difficulty, sit for long periods and/or walk an equivalent of several miles per day.
Requirements
Please contact Human Resources for a full job description.
Benefits
Summary of Employee Benefits:
Medical and dental insurance
Company paid life insurance
Short Term Disability insurance
Employee Assistance Program (EAP)
Cafeteria/Flexible benefits plan
Personal Time Off (PTO)
401(k) Retirement plan with discretionary matching provision
**Specific positions have uniforms provided
Employee discounts