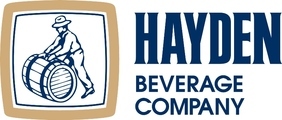 Customer Service Administrator- Ketchum 8.8.19
Description
Customer Service Administrator- Ketchum, ID
Hayden Beverage Co., Idaho's largest beer, wine and Red Bull distributor is looking to hire a full time Customer Service Administrator to work out of our Ketchum, ID location. Join a team full of hard-working, dedicated, competitive and skilled employees. We work hard, and play even harder. Come see what makes the Hayden family so well known in the community!
About the Position:
This position functions under direct supervision of the Sales Manager
Greets and welcomes visitors either in person of by telephone
Directs visitors as necessary by maintaining employee and department directories
Assists employees with mail/copy room equipment
Maintains security by following procedures; monitoring logbook
Maintains a safe and clean reception area
Produces information by transcribing, formatting, inputting, editing, retrieving, copying, and transmitting text, data, and graphics
Maintains department schedule by maintaining calendars for department personnel, arranging meetings, conferences and teleconferences
Maintains and utilizes filing and retrieval systems
Generates invoices for the sale and delivery of products using the point of sale program and associated programs
Full time hours, tentatively scheduled Monday-Friday, 8am-5pm
The Qualified Candidate:
Has a high school diploma or GED equivalent
Can demonstrate proficiency in the use of Microsoft Word, Excel, and Outlook
Can demonstrate proficiency in the use of basic office equipment, ten key, and entry level accounting terminology
Can demonstrate the ability tomaintain professional relationships with internal and external clients while providing high levels of service by communicating clear and timely responses to issues, requests, problems and regular reporting
Is able to problem solve and manage multiple interruptions effectively
Can successfully function as a member of a team through communication
Can demonstrate discretion and is able to maintain information in a confidential manner
Is able to consistently contribute to the administrative team in a friendly positive manner
Can provide outstanding customer service to internal and external customers
Must be able to fulfill essential job functions in a state of alertness and safe manner
Pre-employment drug testing and background check required. Benefits include medical, dental, flex plan, company paid life insurance, 401(k), 529, PTO, referral bonuses, product discounts, Perks @ Work, and so much more.
Contact Human Resources, [email protected] for a full job description.
To apply go to www.haydenbeverage.com, "Job Openings" and click the position you would like to apply for.
Hayden Beverage Co. is a rapidly growing beverage distribution company headquartered in Boise, ID, with 400+ employees in Idaho, Eastern Washington and Montana. Founded in 1970, primarily focusing on Beer, Wine, Red Bull (in assigned territories) and other non-alcohol beverages, our goals are to be the best executing distributor of any product in the Northwest and to make our customers profitable.
Requirements
Please contact Human Resources for a full job description.
Benefits
Summary of Employee Benefits:
Medical and dental insurance
Company paid life insurance
Short Term Disability insurance
Employee Assistance Program (EAP)
Cafeteria/Flexible benefits plan
Personal Time Off (PTO)
401(k) Retirement plan with discretionary matching provision
Perks @ Work
**Specific positions have uniforms provided
Employee discounts