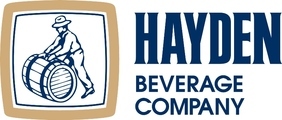 IT Data and System Manager: Boise 9.6.19
Description
IT Data and System Manager: Boise
Idaho's largest beer, wine and Red Bull distributor is looking to hire an IT Data and System Manager. This position will be responsible for directing the companies IT, data management, and supervising the IT support position.
About the Position:
Working as a liaison between the company's software vendor (VIP) and the company
Ensuring the data used by various departments is accurate
Resolving software issues
Researching, presenting, and implementing new software as determined by management
Training new employees on software
Managing professional relationships with third party IT service providers
Supervising the IT Support position
Data analysis as requested by management
Creating and monitoring processes as needed
Maintain professional and technical knowledge by attending educational workshops
About You and Your Skills:
A bachelor's degree is preferred with an accounting/finance emphasis or equivalent work experience
Experienced with VIP or similar software
Minimum 2 years people and process management experience
Ability to read and decipher various types of reports identifying issues or variances
Problem solver
Highly organized
Detail oriented
Analytical thinker
Able to accomplish financial objectives
Able to successfully work as a team member as well as independently
Able to fulfill essential job functions in a consistent state of alertness and safe manner
Contact Human Resources for a copy of the full job description. Pre-employment drug testing and background check required.
Benefits include medical, dental, flex plan, paid holidays, PTO, company paid life insurance, 401(k), 529 College Savings plan, referral bonuses, product discounts, Perks @ Work and so much more.
Please apply at www.haydenbeverage.com, go to "About", select "Job Openings" and click the position you would like to apply for.
Hayden Beverage Co. is a rapidly growing beverage distribution company headquartered in Boise, ID, with 400+ employees in Idaho, Eastern Washington and Montana. Founded in 1970, primarily focusing on Beer, Wine, Red Bull and other non-alcohol beverages, our goals are to be the best executing distributor of any product in the Northwest and to make our customers profitable. We are looking for highly motivated employees!
Requirements
Please contact Human Resources for a complete job detail.
Benefits
Summary of Employee Benefits:
Medical and dental insurance
Company paid life insurance
Short Term Disability insurance
Employee Assistance Program (EAP)
Cafeteria/Flexible benefits plan
Personal Time Off (PTO)
401(k) Retirement plan with discretionary matching provision
**Specific positions have uniforms provided
Employee discounts