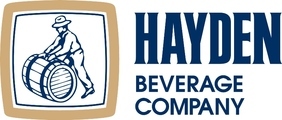 FT Warehouse Fulfillment/Logistics Coordinator: Boise 11.27.18
Description
FT Warehouse Fulfillment/Logistics Coordinator: Boise
Hayden Beverage Company is accepting applications for a Full Time Warehouse Fulfillment/Logistics Coordinator in our Boise warehouse.
About the Company:
Headquartered in Boise with 380+ employees in Idaho, Eastern Washington, and Montana
Idaho grown and privately owned
Founded in 1970, we distribute Beer, Wine, Red Bull and other non-alcoholic beverages
Diverse and casual work environment
Product and other various discounts available as an employee of our company (discounted gym membership, employee savings on travel, discounted restaurant certificates, etc.)
Opportunities for internal growth and to learn more about the beer and wine industry
Benefits include medical, dental, flexible spending, dependent care, 401(k) with matching, company paid life insurance, paid holidays, PTO (paid time off), and other fun Perks @ Work
About You:
Must be analytical minded with keen attention to detail, and have the ability to work within challenging deadlines
An excellent sense of organization and strategic planning is a must in order to optimize productivity.
Responsible for the logistics of all orders that will be built to specific routes and trucks using the VIP Beverage Truck Loading software program
Love being physically active and are physically able to move product by hand or by operating different kinds of forklifts
About the Job:
Work schedule is Monday through Friday, evening hours
Duties will include, but are not limited to, industrial and vehicle operation, picking, sorting, stocking, and loading of product onto the trucks for all orders.
Perform logistics and the physical tasks associated to the selection and loading of product in accordance to established procedures Maintain a safe working environment and fulfill essential job functions in a consistent state of alertness and safe manner
Hourly range of $13 to $15, depends on experience
About Your Skills:
A fierce commitment to detail orientation
Ability to successfully function as a team leader through communication
Ability to participate and pass random drug tests in accordance with the Company's Drug Free Workplace program
Acceptable Motor Vehicle Record
Contact Human Resources, [email protected] for a full job description.
Please apply at www.haydenbeverage.com, go to "Job Openings" and click the position you would like to apply for.
Requirements
Please contact Human Resources for a full job description.
Benefits
Summary of Employee Benefits:
Medical and dental insurance
Company paid life insurance
Short Term Disability insurance
Employee Assistance Program (EAP)
Cafeteria/Flexible benefits plan
Personal Time Off (PTO)
401(k) Retirement plan with discretionary matching provision
**Specific positions have uniforms provided
Employee discounts