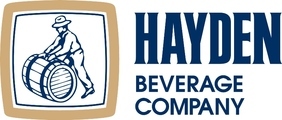 Delivery Operations Supervisor: Boise 8.13.19
Description
Delivery Operations Supervisor: Boise
Hayden Beverage Company is accepting applications for a Full Time Delivery Operations Supervisor based in Boise, ID.
About the Adventure:
Supervise and oversee Delivery Drivers, Merchandisers and their activities
Provide ongoing staff training
Provide oversight of safe work practices
Ensure compliance with company policies and standards
Responsible for the safe handling of product, to include the delivery, check-in, and set-up of product
Schedule TBD, but applicants must be willing to work Sundays and Mondays
Must be available for occasional evenings, weekends, and holidays
Days off to be discussed during interview
About You:
Professional with strong leadership skills
Performance development
Goal oriented
Accountable
Ability to drive team to measurable success
Outstanding communicator
Ingenuity
The Delivery Operations Supervisor must possess a Class "A" CDL license with a manual transmission endorsement or be able to obtain a class A CDL within the first 60 days of accepting the position.
This position requires a valid driver's license and candidate must possess an Acceptable Motor Vehicle record and ability to obtain a Medical Card. Pre-employment drug testing and background check required. Salary range $36,000 - $48,000; DOE
Contact Human Resources for a copy of the full job description.
Benefits include medical, dental, flex plan, paid holidays, PTO, company paid life insurance, 401(k), referral bonuses, product discounts, Perks @ Work and so much more.
Please apply at www.haydenbeverage.com, go to "About", select "Job Openings" and click the position you would like to apply for.
Hayden Beverage Co. is a rapidly growing beverage distribution company headquartered in Boise, ID, with 380+ employees in Idaho, Eastern Washington and Montana. Founded in 1970, primarily focusing on Beer, Wine, Red Bull and other non-alcohol beverages, our goals are to be the best executing distributor of any product in the Northwest and to make our customers profitable. We are looking for highly motivated employees,
Essential physical abilities include: Sufficient clarity of speech and hearing or other communication capabilities, which permits the employee to discern verbal instructions and communicate effectively with others in person and by telephone; Sufficient visual and mental acuity, which permits the employee to comprehend written and verbal work instructions, and make determination of necessary actions to take to comply with hygiene and appearance standards for the facility; Uniforms may be provided and when provided must be worn in a safe manner shirts consistent with instructions as provided; Sufficient visual and manual dexterity, which permits the employee to operate safely in a fast moving environment; Sufficient body mobility, flexibility, and agility to repeatedly lift 28 to 60 pounds as well as lift 158 pounds up to 24" off the ground; Also, must be able to climb up and down truck steps and ladders without difficulty, sit for long periods and/or walk an equivalent of several miles per day.
Requirements
Please contact Human Resources for a full job description.
Benefits
Summary of Employee Benefits:
Medical and dental insurance
Company paid life insurance
Short Term Disability insurance
Employee Assistance Program (EAP)
Cafeteria/Flexible benefits plan
Personal Time Off (PTO)
401(k) Retirement plan with discretionary matching provision
**Specific positions have uniforms provided
Employee discounts