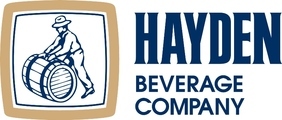 Dawson Taylor Service Technician (Full Time): Boise 11.13.18
Description
Dawson Taylor Service Technician (Full Time):Boise, ID
Do you love coffee? Do you enjoy working with your hands? We are looking for a highly motivated Coffee and Espresso Service Technician to work for Dawson Taylor Coffee Roasters which is part of Hayden Beverage Co. This is a full time position and a great opportunity for someone who enjoys working independently. We are looking for someone who has a passion for coffee and wants to learn and grow with us. As a representative of the company and brand you must be presentable and able to interact positively with all customers. Experience with coffee equipment is not required, however, you must have basic mechanic and technical skills.
The Position:
Maintain an inventory of spare parts
Install, repair and perform preventive maintenance of coffee, espresso, brewers, grinders, and other service equipment
Travel to customer locations in the Treasure valley and on occasion outside of Idaho
Documenting each repair and scheduling out yearly maintenance as needed
Other duties as assigned
About You:
You love quality coffee
A self-starter with the ability to work independently and as a part of the Dawson Taylor team
You love the challenge of multi-tasking
Flexible schedule
You are detail oriented and efficiently organized
Can-do/will-do attitude, great personality
Able to take constructive feedback and willing to provide top notch customer service in accounts
Familiar with tools such as, a voltmeter, ammeter, etc.
High logical and reasoning skills
Can provide an acceptable motor vehicle record, reliable transportation and minimum required liability insurance per company standards
About the Adventure:
Work days are Monday through Friday, 8 am to 5 pm; however you must be available for occasional evenings, weekends, or holidays
Casual and fun work environment
Ability to follow directions and operate service equipment, willingness to learn new tasks and cross train in different areas of the coffee business
Occasional lifting, carrying, pushing, pulling of up to 25 lbs
Starting wage $16+ DOE
Pre-employment drug testing and background check required. Benefits include medical, dental, flex plan, PTO, company paid life insurance, 401(k), paid holidays, referral bonuses, product discounts and so much more.
Please apply at www.haydenbeverage.com, go to "About", select "Job Openings" and click the position you would like to apply for.
Hayden Beverage Co. is a rapidly growing beverage distribution company headquartered in Boise, ID, with 380+ employees in Idaho, Eastern Washington and Montana. Founded in 1970, primarily focusing on Beer, Wine, Red Bull and other non-alcohol beverages, our goals are to be the best executing distributor of any product in the Northwest and to make our customers profitable.
Requirements
Please contact Human Resources for a full job description.
Benefits
Summary of Employee Benefits:
Medical and dental insurance
Company paid life insurance
Short Term Disability insurance
Employee Assistance Program (EAP)
Cafeteria/Flexible benefits plan
Personal Time Off (PTO)
401(k) Retirement plan with discretionary matching provision
**Specific positions have uniforms provided
Employee discounts