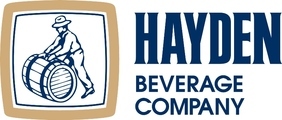 Sales Manager: Bozeman 7.16.19
Description
Sales Manager: Montana
Idaho's largest beer and wine distributor is looking for a first-rate Sales Manager who is willing and ready to help expand our Montana market! This full time position is primarily responsible for the growth of our overall sales volume of Hayden Beverage products in Montana. This person will be based out of Bozeman.
In addition, the Sales Manager is responsible for:
1. Achieving the sales objectives of the territory, for example: gaining with pace, new appropriate distribution of designated brands
2. Hire, train, manage, and develop a full team of wine, beer, and Red Bull sales representatives;
3. Work hand in hand with operations to ensure service levels in the market area are designed to achieve execution goals and are fiscally responsible.
The position will also have certain defined strategic objectives and requires a full commitment to the organization's business and cultural goals. It will build a strong understanding of the retained business with the region, develop new Market Sales Plans, maintain regular contact and appropriate dialogue with potential customers, develop and implement Promotional activities all while developing relationships with key internal departments- Brand Mangers, Warehousing, Delivery, Accounting, HR, Sales and the Executive team.
Qualified candidates will have a college degree or equivalent work experience, knowledge of the beer and wine distribution industry (minimum 2 years preferred), have previous management experience, are professionals who can demonstrate strong leadership, have performance development and goal orientated accountability skills and can fulfill essential job functions in a consistent state of alertness and safe manner. Must be able to demonstrate proficient skills in Microsoft Word, Excel, Outlook and Power Point. The ideal candidate must be able to work Monday through Friday as well as occasional evenings, weekends or holidays. Frequent travel throughout are of responsibility is expected. Overnight travel constitutes less than 25% of the time.
This position requires a valid driver's license and the candidate must possess an Acceptable Motor Vehicle record. Pre-employment drug testing and background check required. Benefits include medical, dental, flex plan, company paid life insurance, 401(k) with match, paid holidays, referral bonuses, Perks @ Work and so much more.
Contact Human Resources for a copy of the full job description. Salary range DOE.
Please apply at www.haydenbeverage.com, go to "About", select "Job Openings" and click the position you would like to apply for.
Hayden Beverage Co. is a rapidly growing beverage distribution company headquartered in Boise, ID, with 380+ employees in Idaho, Eastern Washington and Montana. Founded in 1970, primarily focusing on Beer, Wine, Red Bull and other non-alcohol beverages, our goals are to be the best executing distributor of any product in the Northwest and to make our customers profitable.
*The position requires sufficient clarity of speech and hearing or other communication capabilities, which permits the employee to discern verbal instructions and communicate effectively with others in person and by telephone. Sufficient visual and mental acuity which permits the employee to comprehend written work instructions, and make determination of necessary actions to take to meet the presentation standards for the facility; Sufficient manual dexterity which permits the employee to operate standard office equipment; Sufficient body mobility, flexibility, and agility to occasionally lift and carry objects up to 50 pounds, lift objects weighing up to 15 pounds overhead, and to work and travel from an office environment, to client and retail locations. Must be able to operate a motor vehicle and have minimum required personal auto liability insurance per company requirements.
Requirements
Please contact Human Resources for a full job description.
Benefits
Summary of Employee Benefits:
Medical and dental insurance
Company paid life insurance
Short Term Disability insurance
Employee Assistance Program (EAP)
Cafeteria/Flexible benefits plan
Personal Time Off (PTO)
401(k) Retirement plan with discretionary matching provision
Perks @ Work
**Specific positions have uniforms provided
Employee discounts