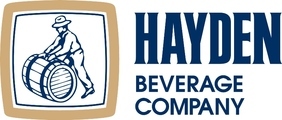 Full Time Afternoon Warehouse Production Member: Post Falls 7.26.19
Description
Full Time Afternoon Warehouse Production Member: Post Falls, ID
Hayden Beverage Co. is looking to hire a Warehouse Production crewmember to work out of our Post Falls location.
About You:
Accountability - committed to accuracy and attention to detail
Able to follow directions and take initiative
Physically able to move product by hand or by operating different kind of lift trucksAbout our Adventure:
Loading and unloading trucks
Order picking, sorting
Stocking the picking line
Schedule is as follows:
Monday- 7:30 A.M.- close (6:00 P.M.)
Tuesday- 12:00 P.M.- close (8:00 P.M.)
Wednesday- 9-30 A.M.- close (6:00 P.M)
Thursday- 9:30 A.M.- close (6:00 P.M.)
Friday- 9:30 A.M.- close (4:00 P.M.)
Starting wage is $12.00; DOEAbout Your Skills:
Ability to work as a team member, communicating clearly regarding expectations and accountability
Self-directed resourcefulness
Can-do/Will-do attitude
Ability to work in a drug-free, safe environment, including pre-employment and random testing
Valid driver's license and no more than 2 moving violations/convictions, DUI or license suspensions within the past 3 years.
Willing to get a good workout while working, physical ability to climb, lift, pull, push and handle cases consistently throughout the shift.Benefits include medical, dental, flexible spending, dependent care, 401(k) with match, company paid life insurance, paid holidays, PTO (paid time off), product discounts, 529 Plan with match and other fun Perks @ Work Contact HR for a full job description. Pre-employment drug testing and background check required. Please apply at www.haydenbeverage.com, go to "Jobs Openings" and click the position you would like to apply for.
Requirements
Please contact Human Resources for a full job description.
Benefits
Summary of Employee Benefits:
Medical and dental insurance
Company paid life insurance
Short Term Disability insurance
Employee Assistance Program (EAP)
Cafeteria/Flexible benefits plan
Personal Time Off (PTO)
401(k) Retirement plan with discretionary matching provision
**Specific positions have uniforms provided
Employee discounts