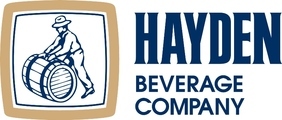 Part Time Dawson Taylor Coffee Roasters Barista: Boise 9.10.19
Description
Do you have a passion for coffee, community, and excellent customer service? Then we've got the job for you!
Position Summary: Baristas at Dawson Taylor Coffee Roasters prepare the highest quality beverages, using finely crafted recipes, methods of preparation, and only the best ingredients – all while providing the best customer service around! We are looking for an extremely positive and motivated individual to work part time at our location on 8th street in downtown Boise.
Qualifications:
A love for quality coffee and sharing it with others
Creative, competitive, and enjoy working at a fast pace
Ability to multi-task and embrace the challenges it presents
Detail oriented and efficiently organized
Possession of a can-do / will-do attitude
Personable, friendly, and the ability to talk to anyone and make customers feel welcome
Can work well individually or as part of a team; able to take constructive feedback
Demonstrates excellent customer service and interpersonal skills, both written and verbal
Previous experience as a barista or in a related position is preferred
Requires occasional lifting, carrying, pushing, pulling of up to 25 lbs
Essential Functions of the Job:
Greeting customers and taking orders; processing cash and credit card transactions
Preparing and serving hot and cold beverages per customer requests, serving prepared food items
Maintaining knowledge of menu items and recipes
Set up and break down of work areas, including cleaning and sanitizing
Maintaining appearance of store; ensuring cleanliness of store, stocking of supplies, etc.
Maintaining excellent customer service, anticipating guest's needs
Adherence of safety policies and procedures, including proper food safety and sanitation
Maintaining a positive attitude toward guests, customers, co-workers, etc.
Ensuring security of company assets
Other tasks as assigned by manager or supervisor
Requirements
Background check required with pre-employment screening. Wage starts at $9.00 per hour.

If interested, please apply at www.haydenbeverage.com, go to "About", select "Job Openings" and click the position you would like to apply for.
Dawson Taylor Coffee Roasters is a subsidiary of Hayden Beverage Co. Hayden Beverage Co. is a rapidly growing beverage distribution company headquartered in Boise, ID, with 400+ employees in Idaho, Eastern Washington and Montana. Founded in 1970, primarily focusing on Beer, Wine, Red Bull and other non-alcohol beverages, our goals are to be the best executing distributor of any product in the Northwest and to make our customers profitable.
Benefits
Summary of Employee Benefits:
Employee Assistance Program (EAP)
401(k) Retirement plan with discretionary matching provision
Employee discounts