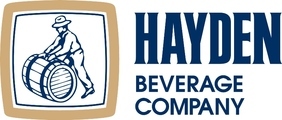 Did someone say BEER- 8.23.19
Description
Delivery Operations Trainer: Boise
Hayden Beverage Co., Idaho's largest beer, wine and Red Bull distributor is looking to hire a Delivery Operations Trainer for its Boise Zone 1. This position will be responsible for training and assisting in other areas of supervision related to product handling and delivery of product we distribute. Oh, and did we mention you're able to purchase discounted product???
Let's start with you:
You are competitive. Who doesn't like winning?
You like to work at a fast pace. Ideally, faster than the speed of light (but don't forget, safety first!)
You like getting a physical workout while you work. Who needs a gym membership anyways? But just in case, we do have a gym membership reimbursement program!
You are detail oriented and efficiently organized
Can work well individually or in a team environment. There's no 'I" in team.
Able to receive constructive feedback and willing to provide excellent customer service in accounts. Our reputation is largely depending on how we manage our customer's needs and concerns
Can do/will do attitude. Positive, Positive, Positive!
*Fingers crossed* you will have a Class "A" CDL with a manual endorsement or have the ability to obtain one within your first 60 days of employment
You have an acceptable motor vehicle record. Something your grandma would be proud of.
About the adventure, this is where we get serious:
Scheduled Tuesday through Saturday; must be willing to work Sundays and Mondays if needed; Trainers must also be available for occasional additional days, or holidays, in addition to the regular schedule.
Train delivery drivers, merchandisers, helpers and as needed, deliver product to stores, bars and restaurants
Responsibilities include check-in, set-up and merchandising of product, rotation of product, and working closely with the sales team
Starting wage $15.50-$19.00, DOE.
Requirements
Pre-employment drug testing and background check required. Please contact Human Resources for a full job description.
Benefits
Summary of Employee Benefits:
Medical and dental insurance
Company paid life insurance
Short Term Disability insurance
Employee Assistance Program (EAP)
Cafeteria/Flexible benefits plan
Personal Time Off (PTO)
401(k) Retirement plan with discretionary matching provision
**Specific positions have uniforms provided
Product discounts